The goal of the project is to offer quality, biblical content to Portuguese youth as young as 12 years old, with humor and the use of cartoons.
Rádio Transmundial de Portugal (RTM Portugal), a partner of TWR (Trans World Radio), has created a new program to reach young people, children born in a post-Christian culture.
Their goal is to offer quality, biblical content to youth as young as 12 years old, with humor and the use of cartoons, capable of helping and supporting them through the challenges imposed by today's society.
Pastor Rubinho Pirola said, "After many years of evangelizing and discipling youths I decided to improve the materials I use adding what I have of the most important and distinguished in my ministry – my cartoons. Graphic humor and what has been occupying my academic research over the last years are put together in the same package – the humor and the sacred!"
The Council Members of The FoolishLife Academy came together to help the public get to know the Christian faith in-depth, understand the Gospel of Jesus, and address their sincere and honest doubts.
The courses were applied for years in Brazil, and the team in Portugal re-edited the courses with the support of professors from the Metropolitan School of Theology (of Sao Paulo).
All lessons are illustrated by cartoons and started with a short, humorous video. The academy intends to train mature youth so that they "have one eye on heaven and the other on earth," preparing them for a responsible Christian and citizen action, as well as for the intellectual clash in schools, on the streets, and in the society.
The FoolishLife Academy has created several ways to reach young audiences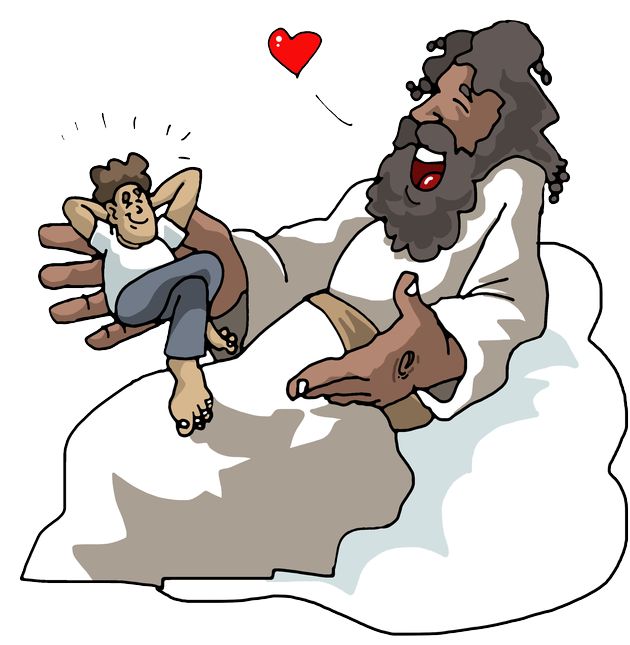 The Academy offers a short in-person course (16 lessons) encouraging fellowship between students, based on known and accepted Confessions of Faith, with humor and the use of cartoons.
The Academy's lessons are taught by trained facilitators (by the team of FoolishLife).
The course has three modules: "Basic Module" (12 lessons), "Devotional Module" (one lesson on the Lord's Prayer), and "Missional Module" (three lessons on the calling of every Christian).
This course includes how to help them share what they have learned with their friends. The Academy can be offered worldwide, and everyone is welcome. It can happen in homes, cafes, churches, or universities.
After completion, each student can reapply these lessons to other classes and areas of their life. This is the main proposal – the 'fool' formed – as the 'fool' reaches out to others, in a dynamic way that has been the hallmark of Christianity for centuries in all parts of the world.
RTM Portugal and RTM Brazil have designed and produced a radio program of 5-7 minutes (called Coffee with God), which helps young people in their devotional life, to be distributed by podcasts or broadcasts on demand.
This program is full of humor and has cartoons that accompany each edition. RTM Portugal is partnering with TWR to translate the program into other languages and allow it to be more widely distributed – we are already translating and adapting the lessons from Portuguese into German and English.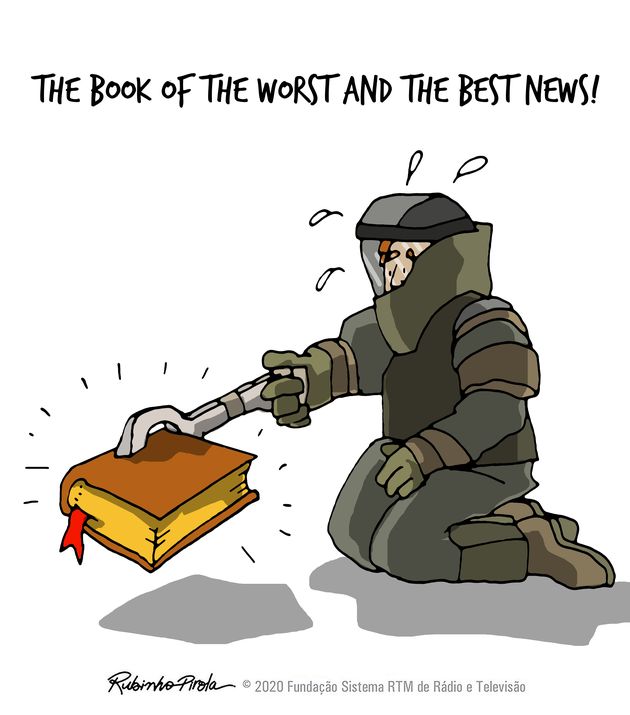 There are more than 500 programs available for daily devotion, found on their website, or on the main podcast platforms, such as Spotify, Google Podcast, and iTunes.
FoolishLife.org offers three additional ways to reach its audience (the website is still in the process of being completed):
A video library for free, on various subjects – for edification and evangelism – in partnership with Christian Vision (UK). This is an ideal resource for sharing faith, in short films and cartoons.
Coming soon: an online store with a variety of products such as books for culture and biblical formation, t-shirts, mugs, pens, and caps to help promote the course and its proposals.
An interactive game for teaching the Scriptures is in the process of being designed. This digital game is intended for teaching and learning about the Word of God.
Humor is a powerful instrument
Humor can be used as a way to broach difficult topics or introduce sensitive conversations in a simple and light way. Sometimes approaching a subject from a different point of view, such as the use of comics, can help set aside doubts and increase one's understanding of the Christian faith.
The initial in-person course was very successful. Pastor Rubinho shared, "I have written more than a dozen books using cartoons in cooperation with the magazine ChristianityToday – Brazil, describing deep and difficult truths in less of a heavy manner.
So, I took all of these and used the contents of a well-known Confession of Faith (very traditional and accepted worldwide), and the results could be seen on a test here in the Lisbon area when we baptized the whole group of teens from the 11 to 22 years old at a church."
He continued, "My wish is to see those who have "graduated" applying the material with their friends and colleagues and using our radio/podcast programs. I hope to see them grow as responsible Christians and citizens here and now."
This is a project by Rádio Transmundial de Portugal, Radio Trans Mundial of Brazil, and in partnership with Trans World Radio Europe. Rádio Transmundial de Portugal in Lisbon has been a local media ministry partner of Trans World Radio since 2001.
Becky C. Matthews has served as a volunteer writer and editor for TWR Europe and CAMENA since 2013.
Originally published on The Evangelical Focus
(c) Evangelical Focus, used with permission