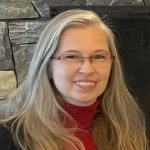 Rev. Dr. Rebecca Goropevsek, Coordinator, WEA Children's Network
Rebecca was born in Slovakia, lived several years in Austria and Switzerland, and now resides in the United States just north of New York City. She has served with the World Evangelical Alliance in various roles since 2012, including as Representative to the United Nations in New York and later as liaison to several global children ministries. In 2020, the WEA launched the Children's Network with Rebecca as its Coordinator.  More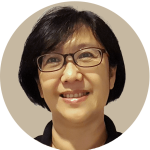 Gwen de Rozario, Executive Director, Children's Commission, Asia Evangelical Alliance
Gwen heads up the Children's Commission of the Asia Evangelical Alliance. Learn more here.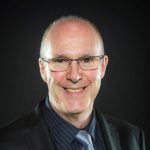 Harry Bryans, Children's Ministry Associate, European Evangelical Alliance
Originally from N. Ireland (UK), Harry has been a missionary in Belgium since 1983 and has been involved in full-time children's ministry since 1990. He serves on several global partnership initiatives and as associate for children and youth ministry with the European Evangelical Alliance. He has helped launch both Children's and Youth Ministry networks in Europe and in 2016 he became a certified member of the John Maxwell Team to better equip today's and tomorrow's leaders. He is passionate about seeing children and youth grow as disciples of Jesus and discover their God-given gifts and purpose in life. Learn more about him here.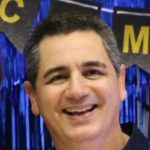 Marcos Vergara, Coordinator of Children Commission, Alianza Evangélica Latina
The General Assembly of the Latin Evangelical Alliance (AEL) decided to launch a children's commission in October 2021 and a group of children ministry leaders from across the continent are in conversation. Marcos Vergara has been appointed as the Coordinator of the new network in Latin America.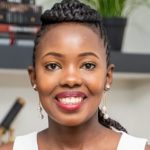 Faith Mutua, Coordinator of Evangelical Focus on Children, Association of Evangelicals in Africa
Faith Kaveni Mutua is a born-again Christian from Nairobi, Kenya. She was orphaned at a very tender age and was brought up by a guardian together with her two siblings. She developed a great passion for making an impact on orphans and the vulnerable children. More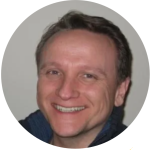 Global Children's Forum: Alan Charter
Alan Charter is a children's champion, foster carer and adoption advocate. He longs to see children thrive in families and as part of the family of God, pursuing that as Facilitator for the Global Children' Forum, a partnering network of over 100 organisations, who have come together around children and the gospel. As a connector by nature, Alan serves the UK network Children Matter! and continues a 30+ year involvement with Scripture Union. He is husband to Claire and together they have four children, the youngest of whom is adopted, and, as foster carers, Alan and Claire have welcomed various children into their home. Alan was part of the conversation that led to, shaped, and birthed Home for Good, and continues to serve as Chair of Trustees. He is passionate about the vision – particularly about helping churches do more to wrap around adopters and carers as they support the most vulnerable in our society.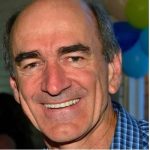 Scripture Union International: Terry Williams
Terry Williams trained and worked as a teacher in primary and secondary schools before joining the staff team of Scripture Union Queensland in Australia, where he has worked for over 30 years as a specialist in children's ministry. In 2008 Terry joined the Scripture Union International staff team, for half of his time, serving the 120 Scripture Union National movements and partnering with other global networks. Terry's passion is to see children grow in their faith in Jesus for life and to find the "life to the full" that He provides, as well as supporting families in their primary role in faith formation. Terry  and his wife, Margaret, have three adult children.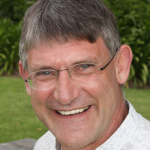 World Vision International: Christo Greyling
Reverend Christo Greyling is the Senior Director for Faith and External Engagement at World Vision International. God has been on a unique journey with Christo. In September 1987, Christo, a haemophiliac, tested positive for HIV. He publicly disclosed his status in 1992, while serving as a reverend in the Dutch Reformed Congregation of Windhoek-West in Namibia. His vision was to be a witness for Christ amid his situation while helping the church and others to respond to HIV with compassion and constructive action, which lead to the initiation of the Christian AIDS Bureau of Southern Africa. After he completed his Masters in Public Health, he joined World Vision and led the development of the Channels of Hope methodology which has catalysed nearly 600,000 faith leaders in 48 countries to respond to difficult development issues such as child protection, maternal and child health, HIV, gender and Ebola. He is passionate to walk alongside the church in their calling towards holistic ministry. In this Christo works towards meaningful partnerships and collaborate with Churches and faith actors to meaningfully contribute towards God's calling to ensure all children have life in all its fullness and can live in communities without violence.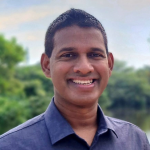 World Without Orphans: Praveen Gomez
Praveen dreams of a day when communities flourish, leaving no one behind. To achieve this, Praveen believes that the family unit plays an integral and crucial role in modeling and fostering a safe, loving, and nurturing environment that empowers children. To this end, Praveen joined World Without Orphans to further their vision. Praveen was previously attached to a non-profit organization where he led a country-wide campaign in partnership with the government, inter-faith groups, and grassroot community leaders. Before that, he managed a branch of an IT firm in North America, served as a project initiator and educator in a remote village in Timor-Leste, and managed the Human Resource function of a corporate in Sri Lanka. Praveen currently lives in Colombo with his wife and two children while serving as the implementation lead for World Without Orphans.
National Evangelical Alliances
Bangladesh: Ruth Shampa Mollick
Cambodia: Chuon Daneth
Indonesia: Toninardi Wijono
Japan: Mahoko Iwagami
Nepal: Prakash Shrestha
Singapore: David Leong
Austria: Rudolf Haechler
Belgium: Harry Bryans
Denmark: Anika Follmann Sørensen
Finland: Eva Sarsa
Germany: Anke Kalauch
Netherland: Martine Versteeg-ter Veen
Slovakia: Lea Laurovicova/Natalia Luptakova
Spain: Javier Martin
Sweden: Olof Brandt
Switzerland: Jael Binggeli, Barbara Ruegger
Turkey: Antuan Gurun
UK: Rachael Heffer
Paraguay: Marcos Vergara
Panama: Nancy Knigth
Chile: Priscilla Alvarez
Bolivia: Jose Luiz Rivera
El Salvador: Jean Paul Ortiz
Nicaragua: Alejandra Telles
Argentina: Marcos Osurco
Costarica: Maria Morelos
Paraguay: Rene Gaona