The event, organised by an evangelical association, offered training on pro-life issues and finished with a flashmob in the center of Madrid.
The second edition of the "Pro-life Day" was recently held in Madrid, an activity organised by the Spanish NGO Aesvida, to propel the training of young people with a pro-life approach to issues such as abortion.
Around 300 young people from different Christian churches participated in the training, which began at 11 a.m. and lasted until early afternoon. They expected to learn more about the right to live of the unborn and the harmful consequences for women who decide to have an abortion .
Participants addressed different aspects of the right to life in a dynamic way: what does God say, what does science say, what do the laws say, what is post-abortion syndrome, etc.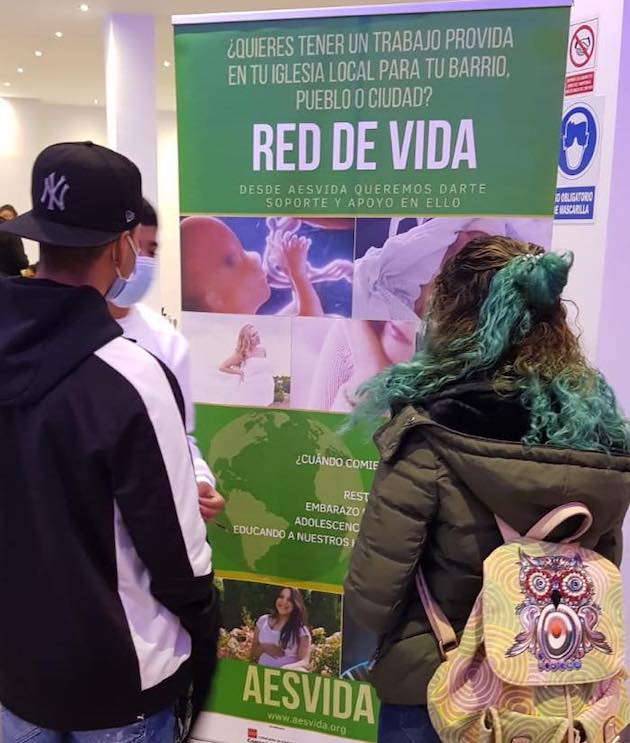 Participants addressed different aspects of the right to life. / Aesvid.
Alfredo Panadero, who works in a practical way in favour of life from the production company European Dreams Factory in Spain, of which he is the director, and Salvador Martí, president of the association Los Niños Son Intocables (Children Are Untouchable), shared their testimonies.
The programme included theatre, dance, songs, and testimonies "to reach a youth who needs to take up the baton in this race to defend the unborn, to fight without fear and without complexes, and to have enough tools and knowledge to overthrow any false argument that defends abortion as a woman's right", points out Aesvida.
Pro-life public activity
After the training, the participants went to the centre of Madrid to carry out a flashmob led by members of the NGO and many young people who had participated in the morning activities.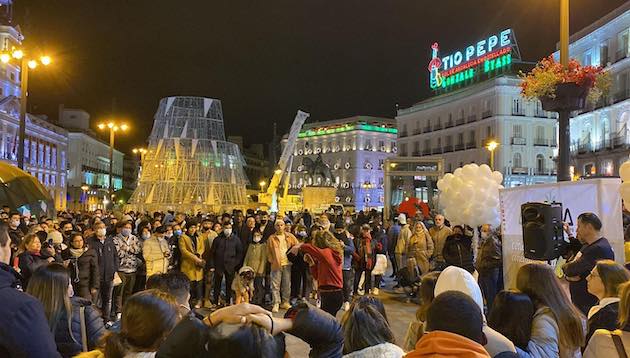 The flashmob in the centre of Madrid. / Aesvida.
Dozens of young Christians enjoyed the music, dancing and showing the many people present how to defend the unborn, without condemning women who have already had abortions, and shining with their own light when saying "yes to life".
"Many testimonies of the participants confirm that one of the main goals of this day, to raise a new pro-life generation, has been fulfilled, as the young people leave with a new or renewed enthusiasm to defend the most valuable thing we have: the life that God has given us", stress the organisers.
Originally published on The Evangelical Focus
(c) Evangelical Focus, used with permission